(PART 2) Finding My Home in the Brandywine River Valley
Kathryn Pincus October 15, 2014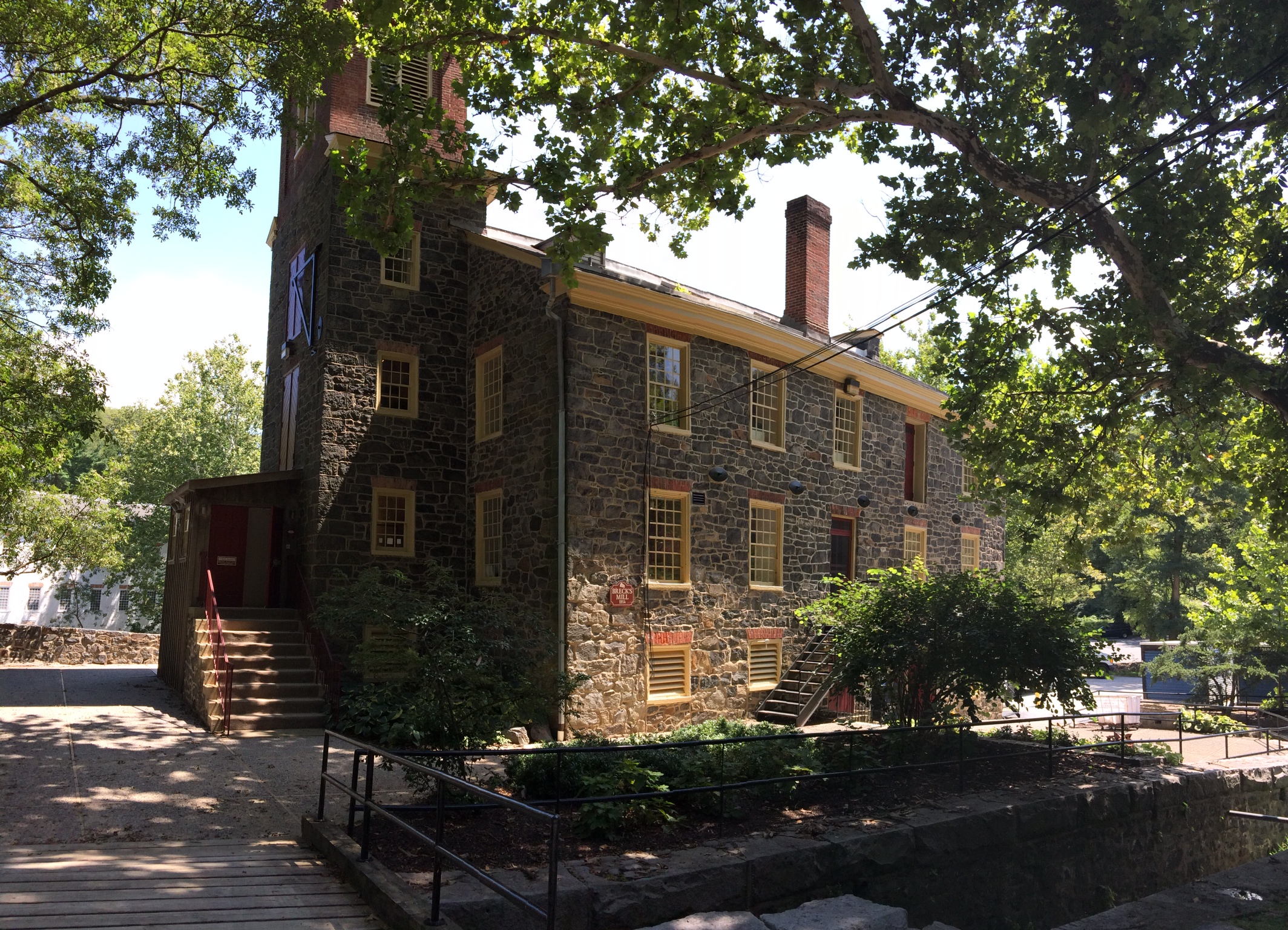 Part 2: Why I Settled Down in the Brandywine River Valley
The "Brandywine River Valley" sounds like a magical place that exists only in a fairy tale, like "Candy Cane Forest" or "Gumdrop Falls." But it is a real place, and it is my adopted home, because it is filled with qualities of places described in fairy tales: natural beauty, old world charm, and colonial history preserved.  The Brandywine River flows from the hills of Chester County, Pennsylvania, to its confluence with the Christina River in Wilmington, Delaware. Along its riverbanks, native wildflowers bloom in the spring and fiery hues of autumn foliage steal the show in the fall. It is a place of open and unspoiled natural scenery; with rolling hills, thick wooded river banks, winding country roads, vineyards, farms, waterfalls, Revolutionary War battlefields, and of course, the Brandywine River.  The river and its valley provide endless opportunities for kayaking, tubing, canoeing, fishing, hiking, jogging, mountain biking and even rock-climbing.
The Brandywine River Valley is filled with meticulously preserved and restored buildings and artifacts of 17th and 18th Century life. There are historic towns, Revolutionary War battlefields, old stone taverns, stone fortresses, working mills, and expansive and lavish DuPont estates. The Swedes who settled here in the 1640's left behind Fort Christina and Old Swedes Church. A full-scale working replica of the Kalmar Nyckel, the wooden ship that brought the first Swedes, floats in the Christina River today. William Penn's arrival from England brought Quaker settlement and countless simple stone and wood Friends' meeting houses and Friends' schools which still dot the Brandywine River Valley. The European settlers quickly recognized that the current of the Brandywine River, and its path to the Christina River and beyond to ocean-bound ships, was an ideal spot for milling. Numerous stone mills, with their large water wheels churning, still stand along the Brandywine River. These mills produced "super-fine" flour that became world renowned, plus paper and gunpowder. All of these historic buildings and places are preserved and open to the public.
In the early 1800's, the DuPont Family of France started manufacturing gun powder at a mill along the Brandywine River in Delaware. It became the largest supplier of gunpowder in the nation. Today the gunpowder mills and it's working damn, millrace and other stone and brick buildings situated in a particularly scenic part of they Brandywine River are open to the public as Hagley Museum. The DuPont Family's wealth and their French ancestry are quite evident in the massive lavish estates they built in the Brandywine River Valley and generously left to be preserved and open to the public. Winterthur Museum and Gardens was the estate of Henry Francis DuPont. It's one hundred and seventy-five room house contains over eighty thousand pieces of valuable antiques and American decorative arts, and is set in approximately one-thousand acres of gardens of flowering trees and plants, marble pools, ponds, woodlands and meadows. Nemours Mansion and Gardens is the former estate of Alfred I. du Pont. Its mansion contains one-hundred and two rooms, and its gardens, statues and fountains leave visitors feeling as if the have been magically transported to Versailles. Pierre DuPont purchased and developed what became known as Longwood Gardens, home to over 100,000 acres of spectacular outdoor and indoor gardens, conservatories and fountains. Visitors come to Hagley, Winterthur, Nemours and Longwood from all over the world, while I can visit all of them within a five to twenty minute drive from my home.
The historic buildings, battlefields and towns, as well as the naturally scenic parks and spaces of the Brandywine River Valley are host to numerous festivals and events. By way of example only, spring brings the Flower Market to Rockford Park and the Point-to-Point steeplechase event to Winterthur.  In the summer, our parks come alive with outdoor concerts, battlefield reenactments, and even an ice cream festival. Fall brings the Brandywine Arts Festival in Wilmington, music festivals at the Chadds Ford Winery, and a magical display of giant jack-o-lanterns carved by artists in historic Chadds Ford.
To this day I am very grateful for my idyllic childhood near New York City, and my inspired life as a law student in Washington D.C. But the Brandywine River Valley is the place I call home. It is the place I chose to build a career, fall in love and marry, raise a family and become rooted in numerous wonderful communities. And, if I ever feel a pang for a big city or a change of scenery, in under two hours I can be in New York City and Washington, D.C., or on the beautiful beaches of Delaware and New Jersey. So, I will add "proximity to other wonderful places to visit or live in" as one more asset of life in Wilmington and the Brandywine River Valley.