(PART 1) Finding My Home in the Brandywine River Valley
Kathryn Pincus October 16, 2014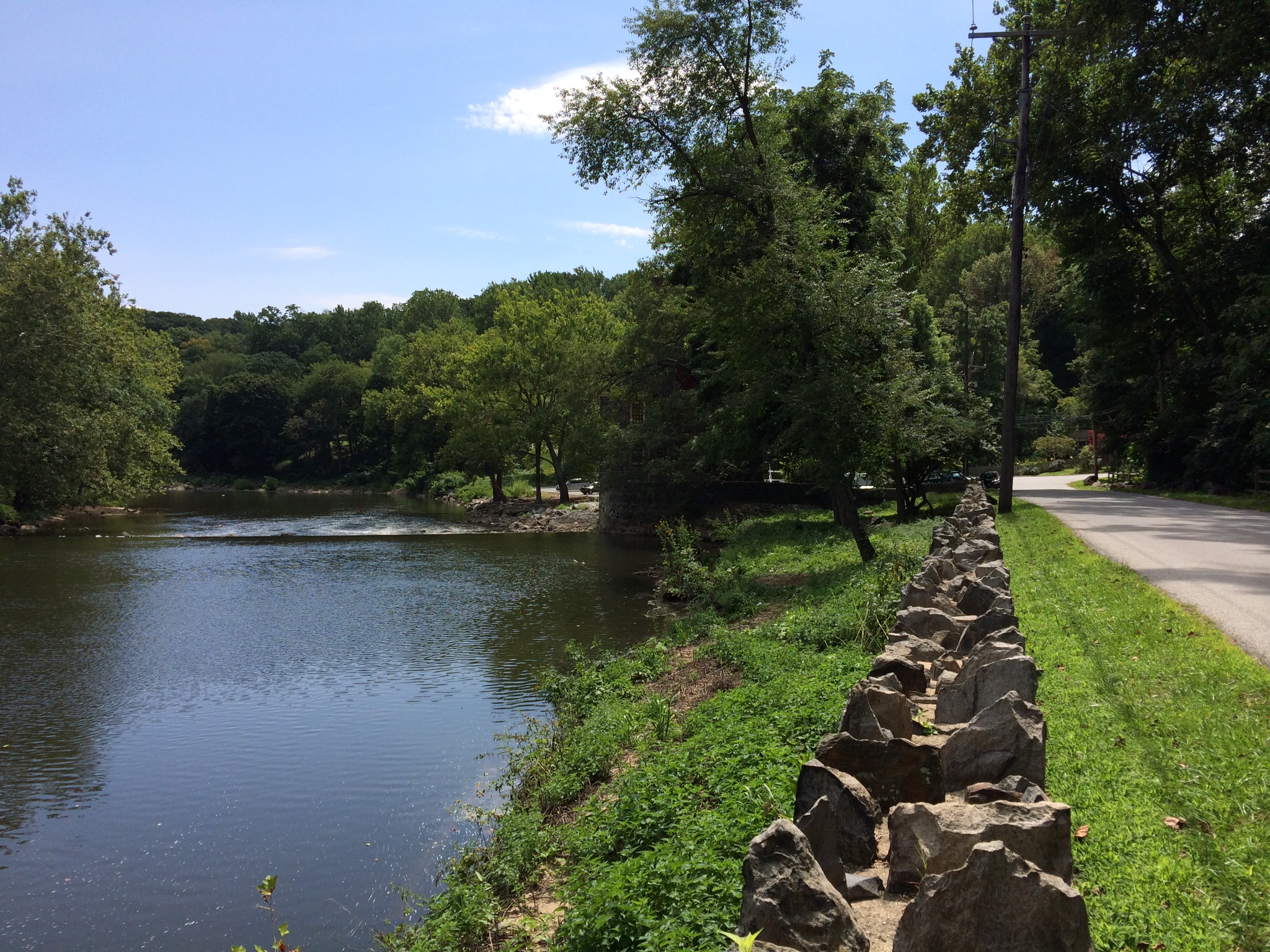 Part I: How I Found My Way to the Brandywine River Valley
I grew up in an idyllic bedroom community of Manhattan. My house was on a tranquil cul-de-sac with other similar homes, all set apart with green lawns and wooded lots. There were quiet streets to ride and walk on, a small shopping and dining district in the center of town, and strong public schools. Best of all, we were a short trip by car or train to New York City. My childhood memories are filled with family outings to Broadway matinees, the Ringling Brothers' Circus at Madison Square Garden, and tree-lightings at Rockefeller Center. On every outing I was mesmerized by the seemingly infinite stream of people, the enormous buildings that blocked out the sky, and the cacophony of taxi drivers' horns and foreign tongues. As a teenager, I had the freedom to venture into the city with my friends. I recall the feeling of unbridled possibility as we gained entry into venues that revealed an exciting side of New York. With fake i.d.,'s and lenient bouncers, we danced with people from all over the world at Studio 54, shouted for encores as rock concerts wound down at Madison Square Garden, and ran through Times Square at the break of dawn. I was certain that I lived in the best place in the world to be young, single and adventurous.
In my early twenties, I lived in what I considered to be one of the most beautiful cities in the world, Washington, D.C. For three blissful years, I ran daily in the area of the National Mall, with its massive and dazzling white Greco-Roman architecture, its perfectly parallel walkways, its expansive green lawns and its reflecting ponds, tidal basin and fountains. I felt the presence of powerful and important forces as I ran by the Capitol, the United States Supreme Court building, and the White House. My mood turned somber as I passed memorials to fallen soldiers of the Vietnam, Korean and World Wars, and then lifted with inspiration as I ran by the monuments to two of my biggest heroes: Abraham Lincoln and Martin Luther King, Jr. Beyond the National Mall, when I wasn't running, studying or in class, I met friends in Georgetown, with its neat rows of townhouses, bars and specialty shops, tried foods from all over the world in Adam's Morgan, and browsed flea markets in Capitol Hill's Eastern Market neighborhood. Because of its beauty, its international influences and its monuments to the forces of law and government to inspire my legal studies, I was confident that I chose the best city in the world to be a law student.
Today, thirty years after I moved from the "best place in the world to be young, single and adventurous," and twenty-three years after I moved from the "best city in the world to be a law student," I find myself truly at home in Wilmington, Delaware and the Brandywine River Valley. I moved here because it offered me a "big city" law practice in a "small city" setting. I remained here because the Brandywine River Valley is a place of abundant natural beauty, meticulously preserved and historically significant sites and boundless recreational opportunities. It is also the place where I found love, family and community.